"If Shopify is to teach someone how to fish, using WordPress for your e-commerce store is like giving them a mediocre fishing rod that blows up if you try to change the bait."
— Cornelis Olsen Founder & Shopify Expert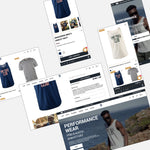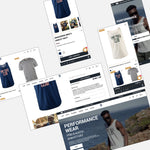 Phase 1: Research & Structure
Phase 1 focuses on getting a clear view of the playing field through setting a solid foundation of inspiration and web structure.

We initiate the phase with a 2h collaborative workshop to create common understanding of what we want to achieve. The material is then documented and used when creating the web structure and finding inspiration.

We create a web structure partly to know the different layers and priorities of the site, but also for developers to know how to build the store in the initial setup.

By researching other e-commerce stores and digital products we can identify great features and how they can fit in your companies context. A homepage might not be rocket science, but some do it better than others and we always prefer to do it better.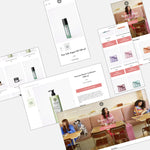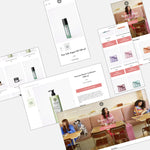 Phase 2: Design
From the inspiration and structure set in Phase 1 we begin Phase 2. Design.

Phase 2 will be done in the cloud based design software Figma. Phase 2 will consist of parallel work where we build the Web Kit and Sections at the same time as creating the high fidelity design of your Shopify store.

The web kit will be a tool for future design connected to the Shopify store. It will host the bits and pieces of the store, such as styles (colors, fonts, spacing and shadows), as well as components and sections (such as icons, buttons, pop ups, text fields, etc.).

The design of the website and the building of the web kit and page modules will be done in parallel to make sure we create the necessary components. This way, we're time effective and consistent in editing the design.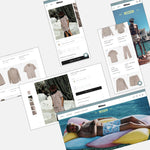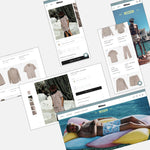 Phase 3: Lock Design
Once Phase 2 is done and design feels 99% done we do a full gothrough of the store design in Figma. This is to make sure the store design looks exactly as you want before we lock the design.

When the design in Figma is 100% agreed upon we lock the design. Once this has been done, no changes may be made.

If you come up with further ideas or changes once the design has been locked, this will be documented and placed in a list. If these changes want to be made before the store goes live we will add-on the necessary hours of work and push the launch date. This is not preferred, so make sure you gothrough the design with a keen eye before it is locked.
Phase 4: Development & Quality Assurance
Once Phase 3 is completed and the design has been locked, it is handed over to the development team. They then build the designed store in Shopify.

Parallel to their work, you as the store owner will create and import content and products to the store. We will initiate this with an introductory Shopify gothrough, no matter your previous experience in Shopify.

Once the site is fully developed and populated with content and products we will quality assure the store. Our QA-team tests and secures everything on the site to make sure it works as intended and looks as the locked design in Figma.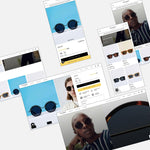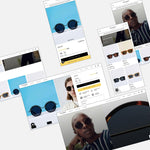 Phase 5: Content support & SEO
Parallel to development, you as the store owner will create and import content and products to the store. We will initiate this with an introductory Shopify go through, no matter your previous experience in Shopify.

We will also have a full content day, where we sit together for a full day with the site. We'll go through settings, admin, the theme, all the pages, and then do a domain switch.

coi will also help out with technical SEO settings for your Shopify store. If people search for your kind of product online you want to make sure that you are visible in the search results. We make sure you have the base to do this.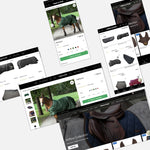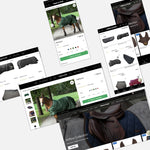 Phase 6: Launch & Bug fixing
Once the Shopify store has been fully developed, populated with you content and products, as well as quality assured, we push it live.

Once the store has gone live there will be two weeks of bug checking. This means that for two weeks you and the coi team will be checking for things that do not work as intended. Because even though we quality assure the site before it goes live, there will always be something.

Urgent bugs will be fixed right away, while less urgent will be put into a list in Trello. Once the two weeks have past we lock the bug list and fix all issues. Once the list is completed the project is officially done.

If you'd like to continue working with us after the project is completed, our door is always open.
Book a meeting
Free Project Meeting with Shopify Expert.
Book a meeting